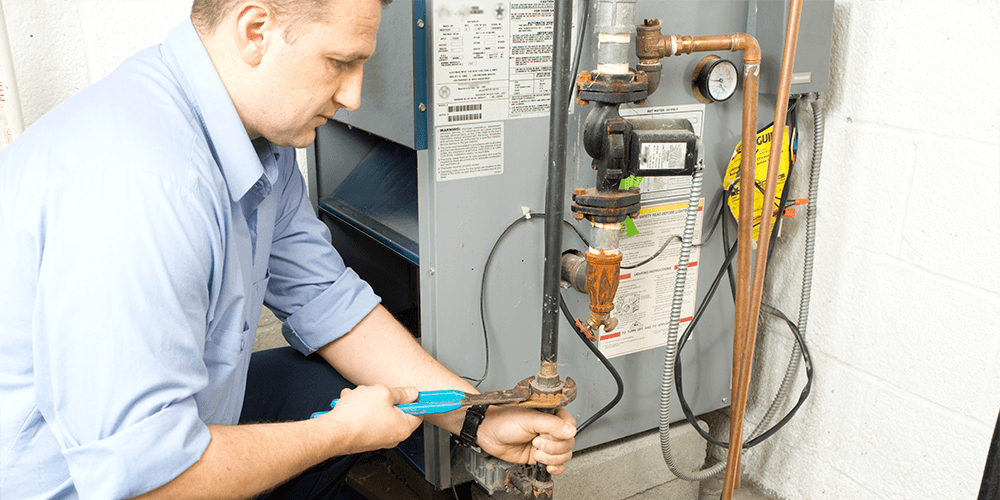 Furnaces are an expensive, but necessary appliance. The typical homeowner usually only has to replace a furnace every 15 to 20 years. When customers see the price tag that comes with a new furnace, they think maybe they can get away with a smaller and cheaper furnace. While that might cut down on the initial cost, a smaller unit will need to work harder to heat a house which can cause your energy bills to go up. While saving money is important, it's even more important to know what size furnace your home needs to make sure that your home and energy bills are comfortable.
The experts at Gibson Heating and Cooling have helped the residents of Georgetown, KY find the best furnace options for their homes for over 40 years. Contact us today to learn more about furnace installation and the benefits of upgrading your unit.
How Do I Know What Size Furnace I Need for My Home?
Furnaces are not a one-size-fits-all appliance. Furnaces and boiler capacities are measured in BTUs, or British Thermal Units. The experts at Gibson are here to show you how to figure out how many BTUs your home needs to find the right size furnace for your home. 
When shopping for a new furnace, you may also consider the energy-efficiency rating. Efficiency is defined as the annual heat output of the furnace divided by the annual energy consumption. This ratio is called the Average Fuel Utilization Efficiency (AFUE). While efficiency is important, it's best to find a furnace that can produce enough BTUs in order to be efficient. 
Determine How Many BTU's You Need
BTUs are the measurement of the amount of energy necessary to increase the temperature of one pound of water by one degree fahrenheit. Furnaces come in a wide variety of BTU ratings. It's important to figure out how many BTUs you need before you purchase a furnace. A furnace with a BTU rating that's too low won't heat your home effectively, and a BTU rating too large will cause your home to be uncomfortable and waste energy. BTUs also can be used for determining how much energy it takes to cool your home as well. 
Your Home's Size and Age
The first factor in determining your optimal BTU rating is your home's size. The larger your home, the more energy it will take to warm it up. A basic rule of thumb is that it takes 30 BTUs for every 1,000 square feet. You also want to consider the age of your home. Older homes tend to be more drafty and less energy efficient, which may require more BTUs. It's better to over compensate when it comes to a BTU rating. 
The Climate
The climate you live in also contributes to your BTU requirements. It makes sense. A home in Florida will need less heat than a home in Minnesota. For us in Kentucky, we're considered a warmer climate zone. It's a good idea to add 40-45 BTUs per square foot in your home. 
Your Home's Insulation
Your home is not airtight.  Proper air circulation is important for maintaining indoor air quality. Fumes, toxins, and other gasses need a way to escape your home. Heat also escapes your home, but not just through vents and open windows. Oftentimes, it escapes through your roof. Your roof and walls are insulated to keep heat in. It's a good idea to have your insulation inspected before having a new furnace installed. New insulation will help maintain your AFUE rating, and keep your energy bills low all winter long. 
Call Gibson to Find the Perfect Furnace to Effectively Heat Your Home
Not sure how to calculate the optimal BTU rating for your home? No worries; the heating experts at Gibson are here to help. We can help you find the right size furnace for your house as well as an estimate on installation. Having your new furnace installed by a professional team is a must. Installing it yourself could cause issues, or void the warranty. Call Gibson today to answer all of your heating questions.