Gas Furnace Repair Services
A gas furnace can break down at all hours of the day and night. At Gibson Heating & Cooling, we don't make you wait until the office opens to start the repair process. Our furnace and HVAC technicians are available 24/7 for emergency furnace repairs, so you don't have to wait in the cold for someone to answer the phone. We're here for you whenever you need us.
Signs Your Furnace Needs Repairs
It is very rare that a furnace just breaks. Warning signs usually signal things are not as they should be. If you catch those signs early, you can sometimes prevent a breakdown by scheduling a maintenance call. Here are some of the warning signs that your furnace may need service.
Rising Energy bills
If your energy bills are going up, there is a good chance it is because the furnace has to work more to heat the same space.
System Won't Start
There are a few reasons why a furnace will not start. Some of them are small and simple, such as a broken thermostat. Other reasons can include broken burners, gas flow issues, or even dust or grit on the igniter. We are available 24/7 for emergency furnace repairs.
Low Heating Output
When the furnace is not producing enough heat to warm your home or business, the problem can be with the blower or the heating element. A service call can fix this problem before the furnace fails, leaving you cold.
Strange Smells
You should not be able to smell the furnace at all. If strange odors are coming from the furnace, call for service, and tell the technician that the furnace is producing odors. The odors can be from mold or mildew build-up in the ductwork.
Poor Indoor Air Quality
Indoor air quality should not be affected by a furnace working correctly and at peak efficiency. However, when a furnace is struggling to warm the home or business, it can negatively affect indoor air quality. If your allergies are acting up or if your skin is dry, there is the chance that it is because of poor indoor air quality. Give us a call, and we can check the furnace for efficiency.
24/7 Emergency Furnace Repair Services 
Because a furnace can experience a disruption in how it operates at any time of the day or night, on weekends and holidays, Gibson Heating & Cooling is available 24/7/365. We are available when you need us. As part of our commitment to our clients, we do not make you wait until our office opens. Call us any time, day or night, and a professional furnace or HVAC technician will respond so your furnace is up and running quickly and efficiently.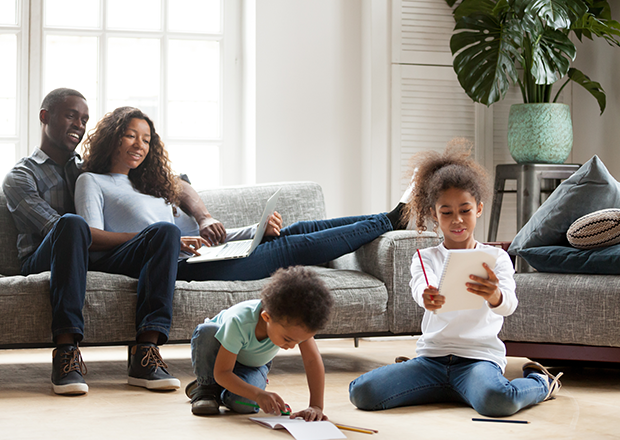 Furnace Maintenance Services from Gibson
To keep your furnace running at peak efficiency, you need to schedule maintenance for it once per year. Generally, the best time to maintain a furnace is before using it. For most of us, that is in the early fall.
Yearly maintenance is an easy way to:
Save money on heating costs

Prevent more expensive breakdowns

Extend the life of your furnace
Nobody wants to replace their furnace prematurely. That is why it is important to schedule annual maintenance for your furnace. The process is simple; the outcome is beneficial. A tuned-up furnace will save money on fuel costs and keep your monthly energy bill lower. A tuned-up furnace also runs more efficiently and will see you through the winter with fewer issues.
Schedule Furnace Repair Services with Gibson
Gibson Heating & Cooling makes it easy to schedule and manage the care and maintenance of your furnace. We offer flexible scheduling and emergency service calls so that each of our customers has access to a professional furnace technician 24/7. When your furnace needs help, we are your one-stop shop for furnace service, repair, and replacement.
AC Installation, Heating Service & Heating Installation

Cynthiana, KY, Georgetown, KY & Paris, KY
Furnace Repair & HVAC Service in Connorsville, KY
AC Service

∴

Heating Installation

∴

Heating Service