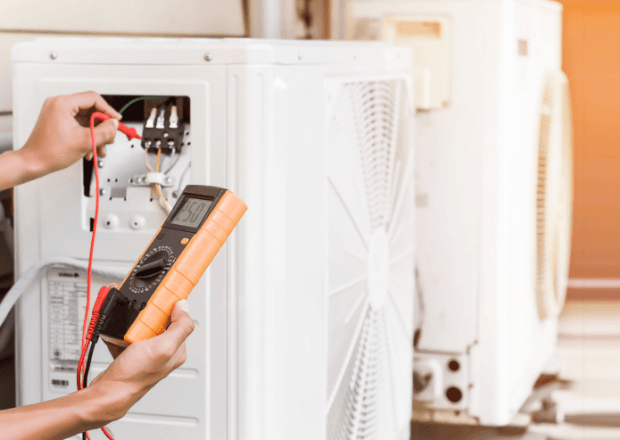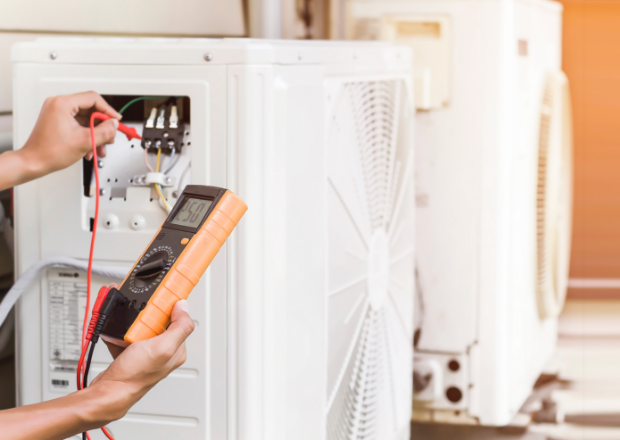 A heat pump is a system that provides heating and cooling. Since it handles both summer and winter temperatures, it's very important that it's properly maintained and working correctly. If a heat pump isn't maintained, that could result in problems with home comfort throughout the year, not just in one season. A well-maintained heat pump can help you and your family feel better in your home all year long.
Benefits of Heat Pump Tune-Up Services
There are a lot of great benefits of properly maintained heat pumps. You want to make sure they're being serviced frequently to get those benefits, since they provide both heating and cooling service to your home.
Lower Energy Costs
Lowering your energy consumption often comes along with good heating system maintenance. If you want to see smaller energy bills, you should add heat pump maintenance to your list of things to do. By changing the air filter, checking the electrical connections, cleaning the coils, and making sure the condensate drain is clear, an HVAC technician can help you save energy.
Consistent Heating and Cooling
You want your heating and cooling system running great all year, so you can feel comfortable in your home no matter what the weather's like outside. Your thermostat should work right, and your heat pump should respond when you adjust the interior temperature. If that's not happening, you may need heat pump repair or maintenance for a consistent temperature.
Stopping Small Issues Before It's Too Late
A big heat pump repair can get expensive, and so can replacement of the system. The goal of heat pump maintenance is to keep the system running properly for a longer period of time. Then you'll save money on repairs, and have an air conditioning and heating system you can rely on. If there's a problem, it can be fixed fast for a lower price and less worry.
Improving Overall System Efficiency
The more efficient operation heat pumps have, the less wear and tear they experience when they're in use. Not only does that help keep energy bills down, but it also stops the heat pump from needing repairs as often. Good heat pump maintenance means the pump will use as little energy consumption as possible in order to keep your home comfortable.
Increasing System Lifespan
The longer your heat pump lasts, the better from a cost-saving perspective. Replacing heat pumps is often expensive, so there's no reason to do it more often than necessary. Something as simple as regularly changing the air filter and cleaning the condensate drain can help keep the pump running longer and your indoor air quality higher, for years to come.
Frequency of Heat Pump Tune-Ups
You should have your heat pump tuned up twice per year. That offers you higher efficiency, more comfort, and additional peace of mind. Since your heat pump works to provide heating and air conditioning for your home, you'll want to have it maintained by an HVAC technician before summer and before winter.
You also need to have it done by the right company, to get the biggest benefits. Checking electrical connections, air filters, correct thermostat operation, and more are crucial to ensuring you can rely on good air conditioning when it's hot outside and comfortable heating when it's cold. You need to schedule service with a company you can rely on for quality maintenance.
Tune-ups look at a lot of different things, including taking a measure of the airflow throughout your house, looking at the moving parts in your HVAC unit, and determining whether any repairs are needed. Motors, coils, and other parts of the unit can all be cleaned and checked out, making sure you don't have to worry about the unit in the future. If you've been putting off semi-annual tune-ups on your heat pump, now is the time to get the unit checked out again.
Why Work With Gibson?
When you work with an established and trusted company like Gibson, you can have peace of mind that your HVAC system is going to provide you with what you need, all year round. Regular tune-ups are important, and Gibson has been in the HVAC business since 1981. Family-owned and operated, Gibson knows heat pumps, air conditioners, and furnaces.
HVAC technicians receive continued training in the latest techniques and requirements, so you can feel confident that they will provide the best possible service for your heat pump or other HVAC system. Gibson has great reviews from many satisfied customers who appreciate their professionalism, attention to detail, knowledge, and abilities to schedule the job, get it done right, and follow up to ensure everything continues to work correctly.
Contact Gibson for Heat Pump Tune-Up Services
If you need heat pump maintenance, contact us today. We service and repair all makes and models of heat pumps for your convenience. Whether you're having trouble with a blower motor or condenser coils, or you simply want to make your system as energy efficient as possible, there are options for improving your HVAC system.
You can rely on us to take a look at your heat pump and find any issues with it that need addressing. Regular maintenance of your pump is important for heat in the winter and use of your air conditioner in the summertime. That makes your home more comfortable throughout the year, so you can trust your thermostat to work with your system efficiently and effectively anytime you need. We're here to help you enjoy the comforts of home.
Heating Installation, A/C Maintenance & Air Conditioner Repair

Cynthiana, KY, Georgetown, KY & Paris, KY
Heating Service & HVAC Service in Corinth, KY
AC Service

∴

HVAC Service

∴

Furnace Repair