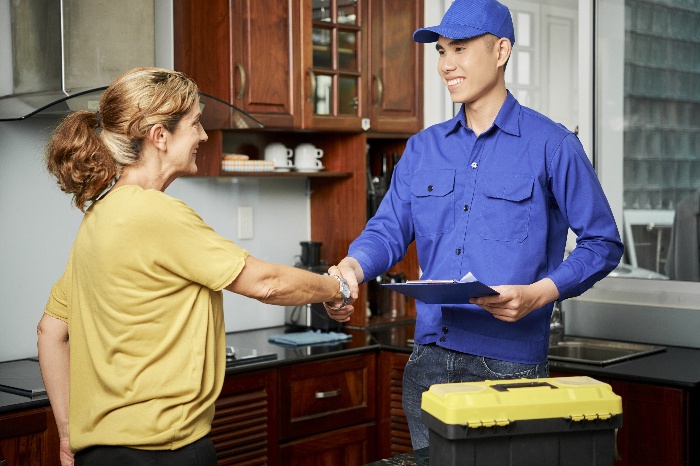 If there's one thing every homeowner in the Georgetown, KY area should know it's that heating and cooling systems need regular maintenance! Maintenance for your furnace, air conditioner, or heat pump is critical to its continued performance, energy efficiency, and system longevity. But too often, it's forgotten or overlooked. Fortunately, Gibson Heating & Cooling has a solution to help you care for your HVAC system: an HVAC maintenance agreement. Learn the benefits of this plan and why you should enroll today!
What Is an HVAC Maintenance Agreement?
Heating and cooling systems need annual maintenance performed by a licensed HVAC professional. Homeowners must make it a priority to schedule these services throughout the year, as forgetting to do so can have negative and costly consequences. For many, furnace and air conditioner systems are out of sight, out of mind, and they don't get paid much thought unless something is already wrong. This leads to annual maintenance tune ups being forgotten and your heating and cooling equipment going without the TLC it needs to run properly.
Luckily, joining an HVAC maintenance agreement is the perfect solution to ensure your annual maintenance tune ups are never forgotten! When you sign up to join an annual HVAC maintenance contract, our team will take care of your furnace, air conditioner, or heat pump maintenance needs throughout the year. Two annual tune ups are included – one for heating equipment, and one for cooling equipment. Service is scheduled at your convenience and performed ahead of the heavy use season whenever possible to maximize the benefit for your family and your HVAC equipment.
Why Sign Up for a Maintenance Plan?
Joining an HVAC maintenance agreement has many advantages. While you can certainly schedule tune ups on your own throughout the year, signing up for an HVAC maintenance agreement eliminates the possibility of forgetting this essential service. You'll also receive priority service, which is especially helpful during our busy times of year.
Improve Performance and Energy Efficiency
Annual HVAC tune ups do a world of good for your heating and cooling equipment. Professional maintenance tune ups counteract the wear and tear that HVAC equipment sustains even through normal use each year. Without regular HVAC maintenance, wear and tear accumulates and causes the system to lose energy efficiency as well as decline in performance. As a result, maintenance helps your heater or air conditioner better control the indoor climate so you stay comfortable year-round while also keeping your utility costs low.
Reduced Risk of System Breakdowns
During a tune up, wear and tear is mitigated, plus other system flaws are identified and can be corrected before they develop into larger issues that take your unit out of service. With an HVAC maintenance agreement, your furnace, air conditioner, or heat pump receives the necessary preventative care to reduce the likelihood of system breakdowns over the coming season.
Longer System Lifespan
Furnace or air conditioner systems that receive regular preventative maintenance tune ups last longer than units that do not receive maintenance care each year. Investing in an HVAC maintenance agreement offers a great return by not only lowering utility costs and helping you avoid repair fees, but by saving you money on system replacement costs. More years of service from your well-maintained HVAC unit mean you won't be stuck paying thousands of dollars sooner than expected to install a new heating or cooling unit.
HVAC Maintenance Agreements and Tune Up Services
If you live in the Georgetown, KY area, make heating and cooling system maintenance a priority by joining an HVAC maintenance agreement through Gibson Heating & Cooling. Our team of service technicians is dedicated to caring for your furnace, air conditioner, or heat pump through complete preventative maintenance services. Learn more about an HVAC maintenance agreement or to schedule reliable HVAC service, contact us today!