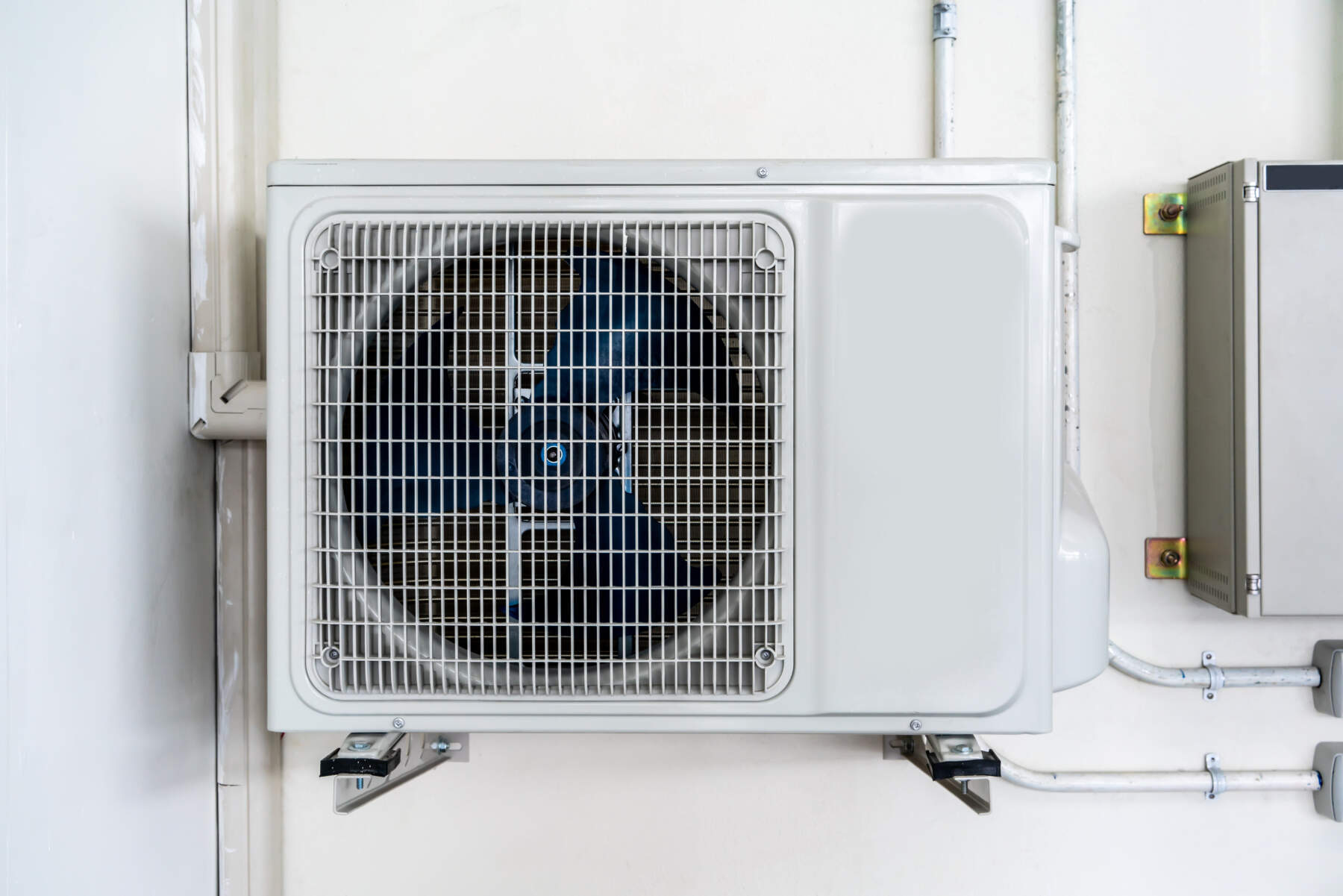 Homeowners in the Georgetown, KY area are familiar with the conventional options for home heating and cooling equipment – furnaces, air conditioners, and heat pumps are commonly used and have been for years. Recently, ductless heating and cooling systems have grown in popularity and are making their way into more and more residences. If you're not familiar with this technology, you're probably wondering: "How does ductless heating work?" Gibson Heating & Cooling explains how ductless heat pumps work and why you should consider them for heating and cooling your home.
How Does Ductless Heating Work?
The furnaces, air conditioners, and heat pumps that most homeowners are used to are central HVAC systems. This means they condition air and distribute it across the home, all from one centralized equipment location – the furnace or air handler that is installed inside the house. 
Ductless heating is different, as it is not a central system, yet it can be used for whole home heating and cooling like conventional HVAC systems. Instead of using a central unit and a duct system for air distribution, ductless heat pump systems use individual air handler units installed in various areas of the home to deliver heated or cooled air straight into the space. Each indoor air handling unit blows perfectly warmed or chilled air directly into the room or area where it is installed, and only in that space – each air handler runs independently of other air handlers installed in the home.
Like split system air conditioners and heat pumps, ductless HVAC systems are also a type of split system. Outdoors, an air conditioner or heat pump is installed. This outdoor unit is connected to the indoor air handling units via refrigerant lines that run through exterior walls. One outdoor unit can support one or multiple indoor units. Ductless HVAC systems provide cooling or cooling and heating, depending on the equipment selected. Heat pump systems can offer winter heating, or air conditioner systems can be paired with electric heat strips to provide heating needed in the home. 
Why Choose Ductless Heating and Cooling?
You're likely wondering why a homeowner would choose ductless heat pumps over another type of equipment. Let's take a close look at the benefits of installing a ductless HVAC system, which are also referred to as ductless mini-split heat pumps.
Improved Energy Efficiency
Ductless heating is more energy efficient than a heating or cooling system that uses ductwork to distribute heated or cooled air. This is because ductwork is notorious for energy loss due to air leaks that cause conditioned air as well as energy to escape before reaching the home's living areas. In the average U.S. home, 20 to 30 percent of heating and cooling energy is wasted via duct leaks – by removing air ducts altogether, ductless HVAC systems are automatically 20 to 30 percent more energy efficient!
Zoned Comfort
With multiple air handlers placed throughout the home, ductless systems deliver what we call zoned heating and cooling. The system's configuration breaks the home into zones, allowing each area to be heated and cooled independently of the others. This offers personalized comfort control, allowing everyone to set their temperature preferences in their space. A ductless heating and air conditioning system's zoning capabilities also add to the energy efficiency of these systems, as less energy is used because heating and cooling is only sent where it is needed rather than across the whole home.
Installation Flexibility
Ductless HVAC systems are highly flexible, allowing for installation in many different applications. One outdoor unit can support a number of indoor air handlers – ductless systems can be used to heat or cool one area of the home or many! They are common choices for new additions, refinished attic spaces, garages, and other spaces.
They can be installed to replace an existing central HVAC unit or supplement it, providing heating and cooling to spaces of the home not connected to the existing duct system or in areas that need more heating or cooling to stay comfortable. 

Because ductwork isn't needed, they're a great choice for homes without ducts, without the space to install ducts, or where the existing ductwork requires replacement which is cost-prohibitive to the homeowner. 

Installation of a ductless heating and cooling system can be performed quickly, taking less time than what is required to install a conventional system. Indoor air handlers can sit high on the wall or be mounted on the ceiling. A variety of finishes are available to blend with a home's interiors. 
Ductless Heating and Cooling Systems for Georgetown Area Homes
Now that we've explained how a ductless system works and shared some of the many benefits this technology has to offer, you may have questions about installing a ductless HVAC system in your Georgetown area home. Gibson Heating & Cooling offers ductless heating and cooling system installation services as well as repair and maintenance – contact us today to learn more! For all of your heating and cooling needs, don't hesitate to contact Gibson.